Three true artists who have my sincerest thanks:


St. Barb, for the grace given these pages by her King of Spades and Ezra montages.
Sally-Ann Maslen, for creating the beautiful montages that accompany Virgin Territory, Watershed and Nothing New Under the Sun.
Firefox, for the gorgeous and reflective montage that accompanies Burning Leaves.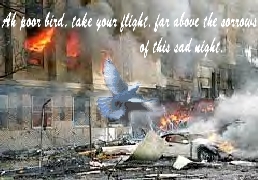 In remembrance of September 11, 2001